Make an impact in healthcare with a BSN degree
Westfield State University's Bachelor of Science in Nursing Program is designed to prepare you to deliver skilled, compassionate, client-centered care to individuals, families, and communities. You'll learn how to utilize cultural and ethical understanding as well as demonstrate leadership in healthcare. Our highly affordable program is ranked as one of the best values in the state of Massachusetts and offers direct admit for prelicensure—including a freshman course to assimilate into the program.
Program Highlights
Small class sizes
100% senior student internship placement
Global travel options
High NCLEX license pass rates
Clinical in first semester sophomore year
During your senior year, you'll participate in a capstone internship working one-on-one with a current nurse in practice. When you finish your BSN degree requirements, you'll join the ranks of Westfield State University graduates who enjoy a 100% employment rate upon licensure. 
As a nursing major, you'll benefit from a strong curriculum and hands-on learning opportunities that prepare you for a broad spectrum of nursing roles in the health field. Upon completing your BSN degree, you will be eligible for the National Council Licensing Examination in Nursing for Registered Nurses (NCLEX) for licensure as a registered nurse. Westfield State University has a very strong NCLEX licensure rate—with more than 90% of graduates passing the test.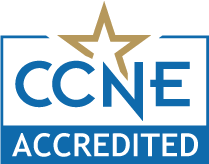 Make a difference in patient care.
A Bachelor of Science in Nursing prepares you for a challenging and rewarding career.
Top 10 Best Value Program in Massachusetts
State-of-the-art Simulation Learning Lab 

Transfer your theoretical knowledge to direct nursing interventions in our high-technology simulation lab. Experience hands-on teaching methods that replicate patient care situations—from nursing care procedures to crisis management—at all levels of study. You'll work with high-tech equipment that simulates symptoms, diseases, and conditions that you are likely to see in a real patient care setting.

Small Cohort Size  

Individualized attention and small classes give you the one-to-one instruction that prepares you for what's ahead. You'll get to know your instructors and your peers and develop a strong network of support. During your final semester, you'll participate in our Capstone Preceptorship program. You will work at a healthcare organization under the supervision of a registered nurse to get the hands-on experience that makes a real difference.

Travel with faculty 

Broaden your understanding of healthcare and patient care in a variety of settings with a global travel experience. This life-changing experience will help prepare you to work with diverse people and cultures. We are committed to community service at home as well. Our programs work with vaccine clinics, veterans, homeless shelters, nursing homes, and other community-based healthcare settings. 
Program Details
Program Mission

To prepare graduates who are skilled in promoting or maintaining health by delivering skilled, compassionate, client-centered care to individuals, families, and communities utilizing cultural and ethical understanding while demonstrating leadership and life-long inquiry.
Program Vision

To offer an accredited baccalaureate program within the context of a scientific foundation and breadth of a liberal education leading to a professional nursing degree. Excellence in teaching, productive scholarship, and contributions to the nursing profession and the community will be evidenced.
Learning Outcomes

The goals for the Westfield State University Nursing Program are to assist its students to:   

Integrate knowledge from the humanities, physical sciences, and social sciences and to recognize and support diversity in the practice of nursing.   

Use evidence-based skilled nursing practice to promote, maintain, and restore health across the lifespan to individuals, families, and groups in a variety of healthcare settings.   

Become beginning professional nurses who embody legal, cultural, and ethical understanding to deliver patient-centered care in a collaborative, caring, and safe manner.   

Utilize critical-thinking skills to formulate skillful, caring nursing interventions to effectively meet healthcare challenges for individuals, families, and/or communities.   

Utilize current gerontological knowledge to maintain and restore health to aging clients or to support a peaceful end-of-life.   

Value and confidently use appropriate healthcare technologies to enhance the care of patients.   

Model an understanding of the role of the professional nurse as a leader who recognizes the importance of effective communication skills, the understanding of resource demands, the promotion of teamwork, and the need to be flexible and delegate appropriately to achieve quality patient outcomes.   

Demonstrate a spirit of inquiry, an understanding of self, and a commitment to lifelong learning.
Nursing NCLEX Pass Rates
| | | | |
| --- | --- | --- | --- |
| Class Graduation Year | # of Graduates | National Exam Pass Rate | WSU Exam First Time Pass Rate |
| 2023 | 30 | TBD | 100% |
| 2022 | 26 | 80% | 92% |
| 2021 | 27 | 82% | 77% |
| 2020 | 30 | 88% | 97% |
| 2019 | 39 | 88% | 95% |
What can I do with a BSN degree?
Nurses lead healthcare teams by providing expert patient care, creating positive change to enhance health outcomes, and use innovation to advance the profession and care experience. Our graduates work in settings such as:
Community health
Intensive care
Flight nursing
Mental health
Nursing leadership
Nursing technology
Pediatrics
Travel nursing and more!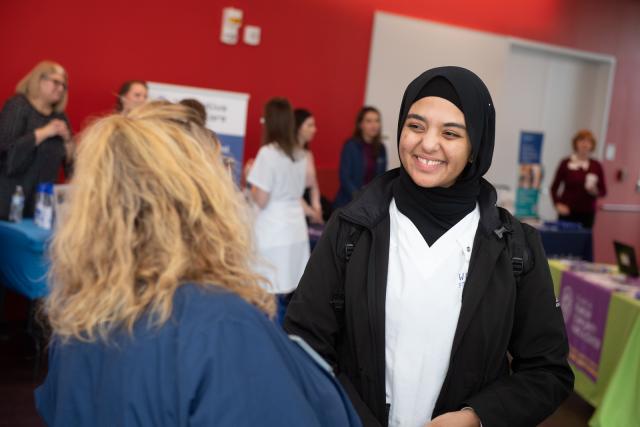 Course Requirements
Requirements for the Nursing Major

Nursing courses and science lab courses require a grade of "C" or better to remain in good standing - with the exception of NURS 0101, Introduction to Professional Nursing. Students may repeat only one clinical course with less than a "C" grade during their entire program.

First Year

Sophomore Year

Junior Year

Senior Year
Note:

Due to the nature of securing clinical placement sites, all clinical laboratory experiences including off-campus sites are subject to change. Students are not allowed to self-select clinical sites and days.
Additional Graduation Requirements
Get big school features with small school advantages.  
We offer high-quality academics, unique learning opportunities, and a gorgeous campus—and we have small classes, accessible faculty, and one-on-one support. 
You'll join fellow motivated students ready to make the most of the college experience through active participation. Become part of a caring and committed community that understands and embraces the bridge between academic study and civic responsibility.
Wide Variety

of health care and community placements for your clinical practice
Experienced faculty prepare you for success.
With a balance of practice experience and postgraduate education, our talented nursing faculty are committed to preparing you for the changing healthcare environment. Our focus is on individual growth and evidence-based skilled nursing practice that promotes, maintains, and restores health across the life span to individuals, families, and groups in a variety of healthcare settings. 
Award Winning Degree.
Colleges of Distinction, an esteemed organization celebrating colleges and universities that provide exceptional undergraduate experiences, has honored Westfield State University for its outstanding programming in the field of Nursing.
As a recognized College of Distinction, Westfield State has already earned acclaim for its commitment to well-rounded education. This latest recognition specifically highlights the institution's excellence in nursing education, emphasizing its effectiveness in preparing students for the demands of the field.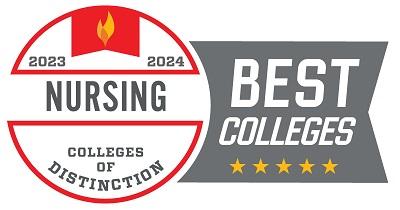 Frequently Asked Questions
Is the Westfield State University's BSN program accredited?

Yes. Our program is accredited by both the Massachusetts Board of Registration in Nursing and the Commission of collegiate Nursing Education. Visit our Nursing Accreditation page to learn more. 
Does the program accept transfer students?

The nursing program does accept a limited number of transfer students each fall semester. Students need to have a minimum of 45 credits and apply as a Continuing Education student.
Do I have to submit SAT/ACT scores or an essay when I apply?

Westfield State University does not require an application essay, SAT and/or ACT scores, or letters of recommendation (except for special program admissions).     

All first-year applicants are reviewed for admission based on their high school record. First-year applicants must meet the minimum eligibility requirements established by the Massachusetts Department of Higher Education (DHE) in order to qualify for admission to a state university.   

Learn more about the application process and admissions here.
How much does Westfield State University cost?

Westfield State University offers a comprehensive university experience at an affordable cost—with many options for financial aid. Visit our Cost and Aid page to learn more. 
Will I receive academic support?

We're invested in your success. Whether you need a little help adjusting to college, study strategies, tutoring, or disability services, the team at the Academic Achievement Department is ready to help. Our mission is to provide you with the tools to explore academic opportunities as well as to plot strategies for continued growth. 

Learn more about our student support services here.
Request Information
We're here to answer your questions and deliver the support you need along your academic journey. Please provide your contact information and area of interest, and we'll be in touch shortly.