Come in as a writer or lover of books, and choose your direction
This is the ideal major for students who love to read and write, use their imaginations, and engage in ideas about language, literature, and culture. Our students transform what they discover in the classroom and put it into practice in their careers.
You can attend national conferences, conduct and present research, and become involved in our literary journal or campus newspaper
We have an active English honor society
Our students enjoy close relationships with faculty members and other students in the department
We place a high value on community and host many social gatherings and events, including poetry readings, guest lectures, and film screenings.
Our students feel a sense of home, but enjoy a rigorous and challenging curriculum
Western Massachusetts Writing Project (WMWP)
The Western Massachusetts Writing Project is a professional community of teachers. We are dedicated to providing a space for teachers to teach other teachers. At WMWP, a variety of programs and professional development opportunities are offered.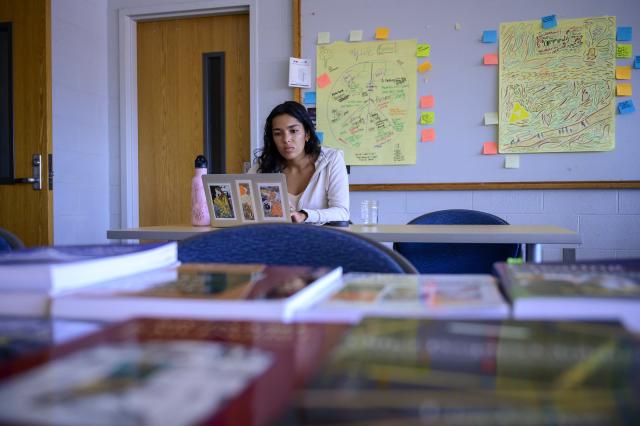 Mission:
The English major prepares students for careers in teaching, the writing professions, the literary professions, and for graduate programs in writing, literature, and many other fields. Our literature courses encourage critical thinking and an understanding of literary periods and movements, while offering upper-level students the chance to work on more focused topics in areas of faculty members' expertise. Our writing courses are based on a workshop model, requiring students to share their work with one another and to meet regularly with faculty. Through an active honor society, a diverse internship program, conference attendance and presentation opportunities, and a thriving student-run literary journal and newspaper, we provide students with numerous opportunities to apply what they are learning outside the classroom.