Sports Medicine and Human Performance Department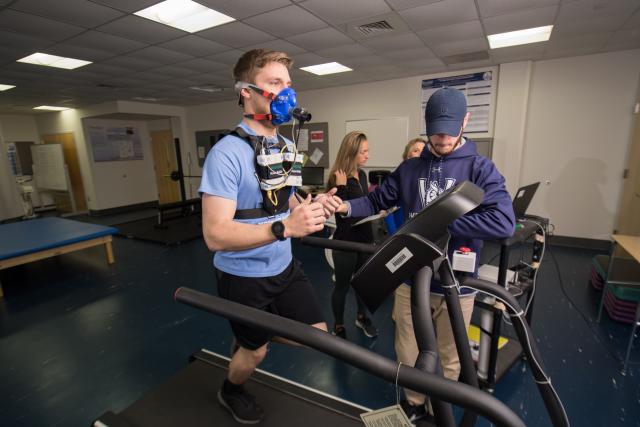 The Sports Medicine and Human Performance Program prepares future leaders in Athletic Training (certification), Exercise Science (personal training, strength training and research), Physical Education (initial licensure, elementary or secondary), Sports Medicine (physical therapy, occupational therapy, and physician's assistant) and Adventure Education (recreational administration).  Career preparation centers on student engagement in internships, clinical experiences, research, professional conferences and volunteerism for the development of critical thinking skills. 
State-of-the-art facilities -Including human performance laboratories, athletic training center, aerobic studio, fitness and conditioning room, multi-purpose field house with an indoor track and climbing wall. 
Research - From faculty who are leaders in their respective fields, offering multiple student opportunities for involvement 
Internships - Such as performance training at Strides, community fitness at the YMCA, cardiac rehabilitation at Baystate Medical Center, and strength and conditioning coaching at Yale and Notre Dame Universities. 
Volunteer experiences - Including the Boston Marathon, Griffin's Friends, the Kev Foundation, Shriner's Hospital and Run Stanley 
Opportunities to participate - EMT, athletic training, city and police simulations on campus. 
Engagement – Take part in state, regional and national events such as the Convention of the Massachusetts Association for Health, Physical Education, Recreation and Dance (MAHPERD), New England Chapter of the American College of Sports Medicine (NEACSM) Conference and the National Athletic Trainers Association (NATA) Conference. 
Master's Degree Program in Physical Education - Offers candidates a route to professional licensure. 
Contact us
Dr. Robert J. Rausch
Chair - Sports Medicine and Human Performance Department