Westfield State to offer concentrations in art therapy prep, music management and sports management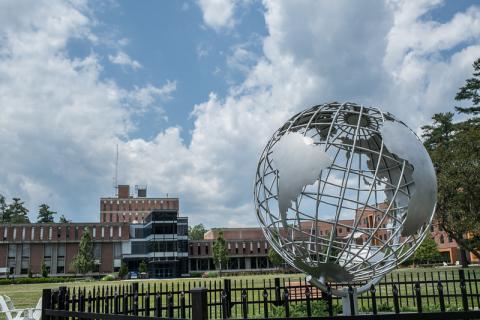 Westfield State University has received approval from the Massachusetts Department of Higher Education (DHE) to offer concentrations in art therapy preparation, music management, and sports management, starting this fall.
"Westfield State commits itself to continually assess its course offerings to adjust to the changing needs of the higher education marketplace," said Robert Kersting, PhD., the University's interim provost and vice president for academic affairs. "Adding these concentrations will provide accessible, affordable, and high-quality options for three fields of study that are experiencing a growing demand."
Beginning this fall, undergraduate students may pursue art therapy preparation as a concentration to either a Bachelor of Arts in art or psychology, a music management concentration to a B.A. in music, or a sports management concentration to a Bachelor of Science in management.

Preparation in art therapy concentration
"The preparation in art therapy concentration comprises 18 credits of course work that combines art and psychology courses to prepare students to pursue a graduate program in art therapy or a related field," said Lynn Shelley, Ph.D., Westfield State professor of psychology.
For art majors, the preparation in art therapy concentration includes 18 credits of psychology courses along with the 52 credits of the art major, according to Westfield State Art Department Chair and Professor David Shapleigh. For psychology majors, 18 credits of art courses are required for the concentration, in addition to 39 psychology credits. Internship and practicum opportunities are available.
"This interdepartmental program allows students to work closely with faculty in both the art and psychology programs," said Shelley.
Last August, the University earned state approval to offer a visual arts educator preparation program, which began in September. This addition further expands curriculum options and career opportunities in this area.

Music management concentration
The music management concentration was designed to provide entrepreneurial career paths for music majors.
"Students will take courses in entrepreneurship, entrepreneurial finance, intellectual property law, event planning, and others to prepare for careers as music marketers, promoters, producers, booking agents, music and instrument distributors, or artist managers," said Rebecca Morris, Ph.D., associate professor and chair of Westfield State's Department of Economics and Management. "The concentration culminates in an applied senior project where teams of business and music students will work in groups to provide consulting services to nonprofit organizations or small businesses in the music industry."

Added Andrew Bonacci, D.M.A., professor and chair of the University's Department of Music: "This collaboration came about as we continue to seek new, meaningful ways for students to combine both their artistic and entrepreneurial aspirations. This program provides a robust curriculum in both disciplines that enables our students to explore the necessary musical, managerial, financial, legal, and marketing skills to succeed as professionals in the music industry."

Sports management concentration
The sports management concentration was created in response to student requests, according to Morris.
"Students wanted to combine their interest in sports with business to prepare for careers in the sports management industry in areas such as data analytics, social media marketing, guest relations, event management, and others," she said. "The sports management focus will be customizable to a student's needs. Students can learn how to start a sports-related business or plan to join established organizations at the professional (NFL, MLB, NHL), collegiate, high school, or amateur levels.
"We hope to draw on the experiences of our alumni in management positions with organizations such as CBS Sports, ASICS America, adidas Golf, the Boston Bruins, Ticketmaster, the New York Yankees, and others as mentors for our students," added Morris.