Where Art Happens.
Located in the Ely Campus Center, the Arno Maris Gallery hosts a minimum of five exhibitions each year, including the annual student show.   In conjunction with each exhibition, there may be a public reception and talk or presentation by an artist, critic, or curator. All Arno Maris Gallery events are free and open to the public.
Visiting Artists
We accept proposals for both solo and group exhibitions.
Artist Submission Form
Ephemeral Marks
SEPTEMBER 14–OCTOBER 23, 2021
Charles Suggs
Gallery Talk: October 6, 3:30 p.m.
ARTIST STATEMENT
I started making smoke drawings late in 2020. It is such a delicate medium that the slightest touch can manipulate, mar, or completely erase the deposited soot left on paper or canvas.
My drawings are figurative, mainly of black men, in the delicate tendrils of smoke from candles. First, smoke is born from a wick of flame, and the image takes form; faces and features slowly come into focus. The depiction has a dual impact that is both direct and gentle, with frontal and forceful figures yet seemingly vulnerable. Second, the smoke marks are like tendrils of memory: delicate, beautiful, but easily marred or erased. Much in the way memories, stories, and people erased throughout American history, the smoke drawings are vulnerable to the environs that they inhabit. But no matter the erasures on the surface, the flame's heat has already burned its essence into the fibers.
These drawings, coupled with monoprints in the same frontal manner, pay tribute to the resilience of black men who have suffered so much from a system that has consistently abused and marred. Yet, like the flame's heat, their strength and character are burned into our collective consciousness.
Charles Suggs
MFA Boston University
College of Fine Arts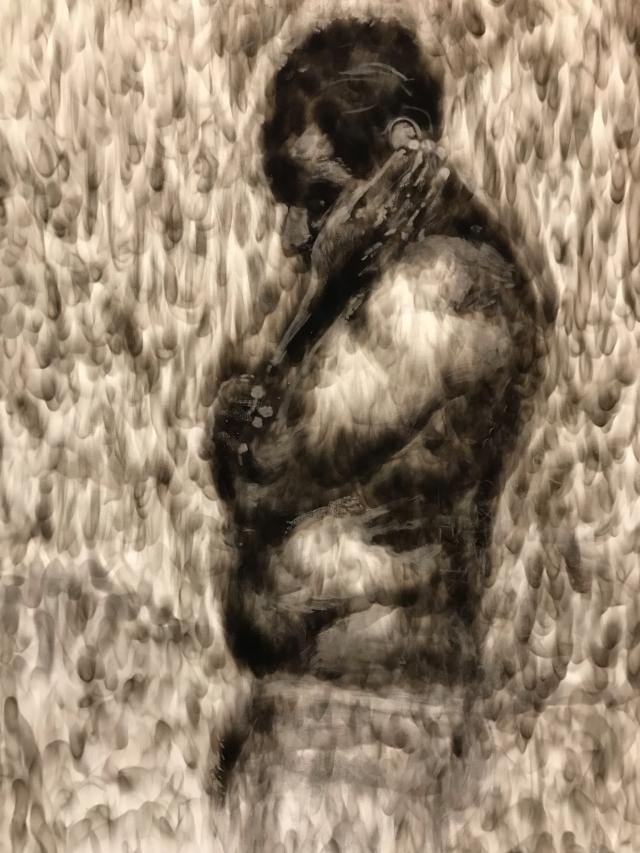 Inalienable World
NOVEMBER 2–30, 2021
Colin McMullan
Gallery Talk: November 4, 10 a.m.
Inalienable World
The related works in this show "Inalienable World," speak to our existential experiences with land that we have divided and subdivided for many generations. We claim ownership over tiny fragments of an intricate and holistic world that in truth belongs to all of us equally, or to none of us at all.
A recent video, Experimental Research on the Nonexistence of Borders, questions the reality of political borders from a natural law perspective, via a pseudo-scientific comparison of soil samples from both sides of the border fence between Armenia and Turkey. My research for additional projects in this series is underway in the US/Canada and US/Mexico borderlands. A globalizing, increasingly borderless world seemed a promise of the neoliberal agenda that produced the European Union and various other postcolonial forms. But the reality of that promise reinforces privilege and protectionism in dominant growth economies, at the expense of resources, environments, and vulnerable populations elsewhere.
The professor character I perform in my border videos is also the real me. This is a new meta-persona, an alternative class stereotype to the proletarian everyman. Performance studies scholars consider mimetic acts of individual subjects performing daily life, as in Suk-Young Kim's work on DMZ crossing between North and South Korea. Border region residents may subscribe fluidly to a variety of transnational identities, with the Chicano identity a prime example. The work of La Pocha Nostra elucidates this complexity through sophisticated performative criticality. The cyberfeminist, indigenous perspective of Kim Tallbear grapples with the legitimacy of science under corporate influence, within colonial and patriarchal epistemologies. The extraction of value from a subject as cultural capital is a noteworthy parallel to extractive resource practices widely criticized in summaries of the destruction wrought by forces of neoliberal globalization, as in Neil Brenner's research. As a cultural producer, I ascribe these extractions to the need for increasing knowledge, and this value generation parallels the continual growth principle underlying our economy. David Harvey's 2011 updating of Henri Lefebvre's 1968 Right to the City approaches urbanization through Marx's Capital, reflecting the cyclical demand for spatial justice. A regenerative economy, including periods of growth as well as decay, would aptly mimic the life and death cycles of biology. How do we conform life to capital? My character disturbs a border region from elsewhere, and I intrude on subjects as an auteur. The recognition of this is embedded in the humor of the films. If we laugh at ourselves, acting like the fools that we really are, can we better manage the harm we do?
The spatial study of land is fundamental, recognizing various communities' relationships to it. Indigenous and other transborder communities commonly say "We didn't cross the border, the border crossed us!" The experiences of real people in specific territories should always trump remote authorities drawing lines on maps. Placing these ideas within the larger conversation around transnational migration under escalating complexities of war, globalization and climate crisis, the social exchanges of border communities are particularly compelling. In the Armenia/Turkey border project, I yell across the border, "Hello friend, I daresay we have a common purpose!" and let Google's A.I. translate it into Turkish and Kurdish. This poignantly insufficient impulse to reach across our divisions is the essence of this project, and of many things I do.
Colin McMullan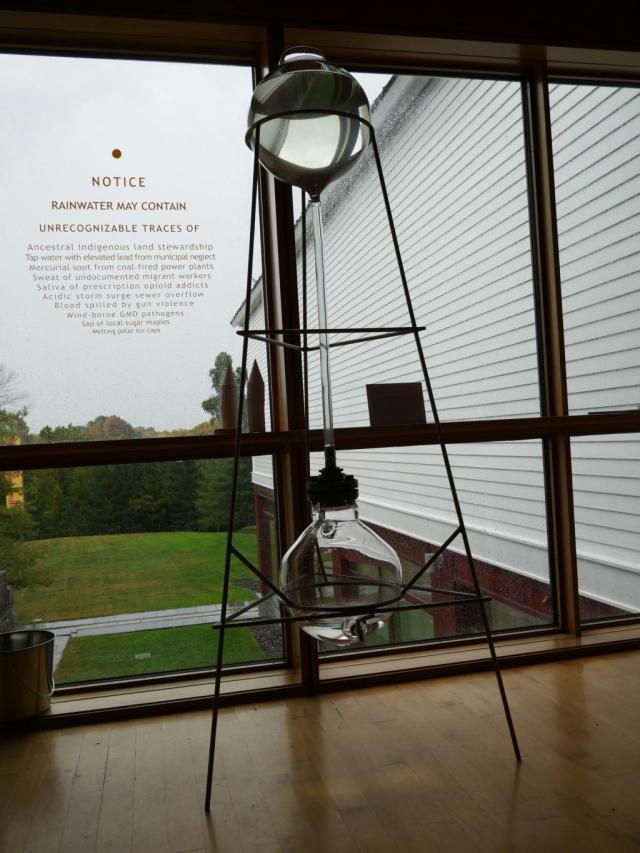 Client Work
DECEMBER 7–16, 2021
Graphic Design 2
Gallery Talk: December 9, 9:30 a.m.
Springfield Public Schools Student Art Show
JANUARY 18–26, 2022
Gallery Talk: January 20, 10:30 a.m.
Snow Date: January 24
Personal Watermelon
FEBRUARY 15–MARCH 19, 2022
Sally Clegg
Gallery Talk: February 16, 11:30 a.m.
Reception: February 16, 4–6 p.m.
Snow Date: February 23
Shifting Looks for Suspending Moments
MARCH 29–APRIL 23, 2022
Janet Lauren Hill
Gallery Talk: April 6, 10:30 a.m.
Student Art Show
APRIL 28–MAY 7
Reception: April 28, 4–6 p.m.