Course Achievement, Retention, and Engagement (CARE)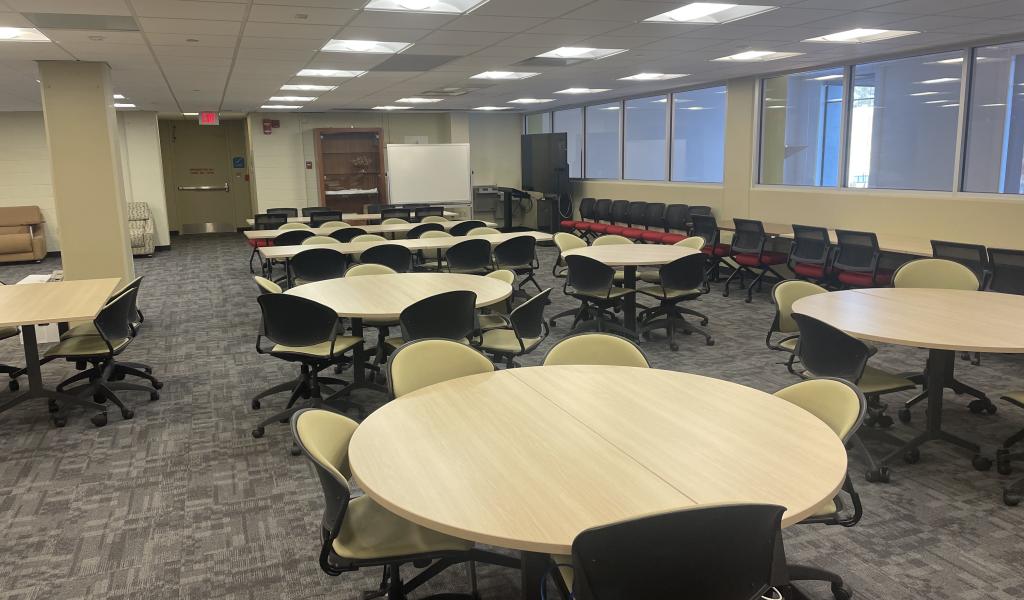 Westfield State is Committed to Your Success
The mission of Course Achievement, Retention, & Engagement (C.A.R.E.) is to connect all Westfield State students to opportunities that encourage academic growth and empowerment.  Partnering with other campus support services, academic or non-academic, we aim to create a circle of care around each of our students to help support them in reaching their goals at Westfield State. 
C.A.R.E does this by:
Providing content area tutoring through our Tutoring and Learning Center

Offering academic workshops tailored to meet students where they are at and develop strategies for success.

One on one assistance is provided to students who self-identify as struggling and need assistance.

Resource for faculty who identify students who are struggling in their courses. 

Provide an open, inclusive physical space that encourages students to focus on their academics.

Maintaining our campus retention software (WSU360) that serves as a tool for students to connect easily with support staff and for faculty to easily identify and highlight students who need assistance. 

Communicate with campus community members to help support students holistically to ensure all their needs are met (housing insecure students, financial aid eligible students, food insecurities)
NEW FALL 2023!
The CARE Center would like to officially announce "Academic CARE Packages", previously known as "Academic Strategies"! These are one-on-one personal sessions students can book with our Professional Staff Members in the CARE Center that focus on academic skill building and improving. They are for all students; both undergraduate and graduate, and will have the option to meet remotely as well!
The topics we cover are:
· Time Management
· Study Guide Creating
· Note Taking Skills
· Professional Communication/Etiquette
· Exam Review/Preparation
· Study Skills
· Syllabus Review and Agenda Plotting
· Reading Comprehension
· Learning Styles Exploration
If you are booking an Academic CARE Package session for yourself or assisting a student to book an Academic CARE Package, we would prefer if they chose our GA's and Intern when scheduling a session first so look for Heena Shafique, Michele Suhocki, and Sarah Wisniowski!
How to Book an Academic CARE Package?
Watch this Helpful video here: CARE Package Instructions or see step by step instructions below:
1.       Log into your MyWestfield, go to the Academics tab, select "Log Into WSU 360"
2.       Select the "Course Achievement, Retention and Engagement (CARE) Center" Service
3.       Select one of our Graduate Assistants, Intern, or CARE Professional Staff Member
4.       Press the "…" next to the Staff Member's Name of choice and then select "Schedule"
5.       Select "Academic CARE Package"
6.       Choose a Time that works best for your schedule
7.       Click on "Change Duration" to adjust the length of the session (Plan Accordingly! An hour works best!)  
8.       Confirm the "Location"
9.       In the Box, please write what type of session you are looking for (ex: Time Management, Study Skills, etc)
10.   Click "Confirm"
Students will receive an email from Starfish confirming the appointment time! Be sure to encourage them to add it to their calendar of choice!
Other Helpful Resources!
If you need help navigating and understanding our WSU360 system to make appointments with your network or alert the CARE team to a student in your course who could use support visit this page.

This page will show you what other campus resources could be helpful to you in your success!

Are you a current or former foster youth, or experiencing homelessness, or food insecurity?  Learn more about our FACES organization on Campus

Want to learn from a fellow owl who may have been in your shoes before?  Our Peer Tutoring program is the resource for you!  Meet with a student who previously took a course you're in and get the extra support you need.