Support for Your Success!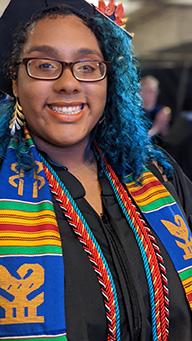 Success is achieved through individual work, working with peers and reaching out for guidance.
At the Banacos Academic Center, Westfield State University students support each other through tutoring and studying together.  All students are welcome to use the tutoring rooms and the computer lab located in the Center on the second floor of Scanlon. Ask about information on academic skills strategies.
The Banacos Academic Center houses both the state's most sought-after college admissions program for students with learning disabilities and ADHD, and a disabilities support services for all students.  Read about the support available at the Banacos Academic Center below.
Please view the contact us section at the bottom of the page for ways to reach out.
What We Offer
If a student has learning, physical, psychological or medical challenges, we make sure reasonable accommodations are met.

If you have a documented learning disorder or ADHD, we'll provide you with classroom accommodations, regular academic support and proper academic advisement in this free admissions based program.

Academic strategies are important tools to develop at any stage of a college student's career.

ALUMNI!!! Please share your story with us. Where are you now?