Learning Disabilities Program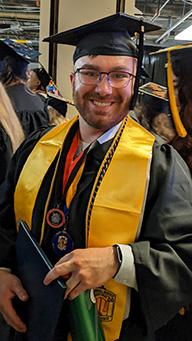 The Learning Disabilities Program is an academic support program for incoming first-time, first-year students who have a primary or secondary diagnosis of a learning disorder and/or ADHD. There is no additional financial cost for the program services. Please write to ldp@westfield.ma.edu with your questions. Read below for what we look for and how to apply. 
Founded in 1979, the Learning Disabilities Program at Westfield State University offers a supportive academic setting where students with learning differences, that are learning disorder or ADHD based, can flourish. Each student in the Learning Disabilities Program is assigned to a professional Program Advisor. This advisor works with the same students throughout their entire undergraduate careers, teaching them to master their individual learning strengths and to become fully independent learners.
SERVICES AVAILABLE
The services available are discussed with each student in the Learning Disabilities Program. Services include the following:
Professional assistance with academic strategies, time management, and self-advocacy.
Academic advisement.
Individual peer tutoring.
Monitoring of academic progress.
Early course registration for first-year and sophomore students.
Admission into the Learning Disabilities Program is competitive, and decisions are made on an individual basis after a thorough review of all application materials.
WHAT WE LOOK FOR
Successful applicants will demonstrate their potential to engage in college level academics and have a diagnosis of a learning disorder and/or ADHD. Please see how we define learning disorders.
We carefully read through all your materials, looking for three things:
that you are ready for college-level academics,
that you are a good match for the supports our program offers, and
that you have been diagnosed with a learning disorder and/or ADHD.
We will look at your academic record, the courses you chose to take, your recommendations, and your academic unit requirements, too.
If you meet our requirements, we will invite you to an interview. During this interview you will discuss your college readiness and write a short essay. This process is necessary for us to determine if our program is a good match for you. Students who wish to apply should check the appropriate box on the Westfield State University application and submit the documents mentioned below.
PRIORITY DEADLINE FOR APPLICATIONS TO THE LEARNING DISABILITIES PROGRAM IS FEBRUARY 1. 
CANDIDATES ARE ACCEPTED FOR FALL SEMESTER ADMISSION ONLY.
HOW TO APPLY
Check the appropriate box on your application
Submit the following to the Office of Admissions:

The University application with application fee and official high school transcript
A reflective personal statement (for preferential review)
Academic recommendations from two subject area teachers (for preferential review)
A complete report for, and results of, a recent psychoeducational assessment (preferably within the last three years), such as:

WAIS-III or WAIS-IV or comparable
Achievement tests (such as Woodcock-Johnson)

Your most recent IEP.  If your diagnosis is found only in the IEP, you must submit that. Otherwise, we strongly encourage you to submit your most recent IEP or 504 plan.
All materials must be sent directly to the Office of Admissions at their email address. Please note that you might need to send some materials by email, fax or US mail.  
This assessment, along with its subtests, must include a clear diagnosis – including secondary diagnoses – of a learning disorder or ADHD. These learning disorders may include reading, math, written expression, and central auditory processing disorders. Please note that Autism, by itself, is not considered a learning disorder. 
Applicants who submit a reflective personal statement and academic recommendations from two subject area teachers will receive preferential review. Academic record, strength of schedule, recommendations and academic unit requirements are also considered for admission of students to the Learning Disabilities Program.
Applicants to the Learning Disabilities Program are not required to submit SAT scores. However, if you have been diagnosed with ADHD and not with a learning disorder, you confirm with the Office of Admissions to see whether SAT scores are needed. 
Reasonable Accommodations
Due to the individualized nature of learning disorders, all reasonable accommodations are determined on a case-by-case, individual basis. Students must request classroom accommodations each semester and make timely requests for all others.  Please discuss the timeliness of reasonable accommodation requests with your program advisor. The Reasonable Accommodations Request form is available here and in the Banacos Academic Center.
The Learning Disabilities Program also provides a wide array of reasonable and appropriate accommodations to its students with additional diagnosed disabilities such as physical, psychological, or medical challenges.
Students are expected to provide current documentation of any disability for which they request reasonable accommodation.
Reasonable accommodations that are available include, but are not limited to, the following:
Priority registration for classes.
Assistance in obtaining audio recordings or electronic files for books.
Access to Kurzweil 3000 reader software.
Access to Dragon Naturally Speaking in the Banacos Academic Center's assistive technology lab.
Extended time on quizzes and exams (50% or 100%).
Exam room.
Readers/scribes for examinations.
Assistive listening devices. 
General Admissions Considerations
HOW WE DEFINE LEARNING DISABILITIES
In recent years an increasing number of students are categorized as having neurological and communication disabilities for IEP eligibility purposes, rather than a specific LD diagnosis or ADHD. In recognition of this trend, we are clarifying our definition of learning disorders. The DSM V* definition of learning disorders is the definition we follow. All criteria must be met. The DSM uses the following diagnostic criteria for a Specific Learning Disorder:
 "Difficulties learning and using academic skills, as indicated by the presence of at least one of the following symptoms that have persisted for at least 6 months, despite the provision of interventions that target those difficulties:"
Inaccurate or slow and effortful word reading [. . . ].
Difficulty understanding the meaning of what is read.
Difficulties with spelling.
Difficulties with written expression
Difficulties mastering number sense, number facts, or calculation.
Difficulties with mathematical reasoning.
 "The affected academic skills are substantially and quantifiably** below those expected for the individual's chronological age and cause significant interference with academic performance, or with activities of daily living, as confirmed by individually administered standardized achievement measures and comprehensive clinical assessment."
"The learning difficulties begin during the school-age years but may not become fully  manifest until the demands for those academic skills exceed the individual's limited capacities (e.g., as in timed tests, reading or writing lengthy complex reports for a tight deadline, excessively heavy academic loads)."
"The learning difficulties are not better accounted for by intellectual disabilities, uncorrected visual or auditory acuity, other mental or neurological disorders, psychosocial adversity, lack of proficiency in the language of academic instruction, or inadequate educational instruction."
If the disorder meets all of these criteria as reported by an appropriate diagnostician, we will consider the student as having a learning disorder.
*Diagnostic and Statistical Manual of Mental Disorders. Fifth Edition. American Psychiatric Association. Washington D.C.: American Psychiatric Publishing, 2013. pp. 66-67.
Banacos Academic Center
The Banacos Academic Center provides support for all students through Disability Services, and in collaboration with the CARE Center, with developing Academic Strategies for all students.  The Banacos Center is home to our admissions based Learning Disabilities, too.
Westfield State University is committed to providing a learning, working and living environment for students, employees and other members of the University community, which values the diverse backgrounds of all people. The University is committed to assuring that the "university experience" is one that challenges, empowers, supports and prepares its students to live in, work in, and value our increasingly global and diverse world.