Discover excellence in literacy education with Westfield State's Reading Specialist Program.
The reading specialist program at Westfield State is designed to ensure up-to-date, scientific research-based programming of excellence in all aspects of literacy assessment and instruction aligned with the Massachusetts PreK-12 Curriculum Frameworks, Massachusetts Subject Matter Knowledge Regulations, and national accreditation standards.
Upon completion, candidates are eligible for BOTH a professional license in the area of their original initial license with three years of classroom experience AND an initial license in reading specialist—a two-for-one licensure feature.
We have always been and continue to be one of the most if not the most affordable programs in the state.
Unlike many programs, we include two practica at the end of the program: one in clinical practice teaching younger and older learners and one in literacy leadership and coaching peers and paraprofessionals. Candidates are supported throughout the program with pre-practicum experiences and supervised practica.
One academic advisor supports all candidates consistently throughout the whole program; questions are answered within 24 hours except holidays. We offer free MTEL workshops and materials.
Program Highlights
Two licenses-for-one program of study
Affordable and flexible coursework and practica
Reliable and consistent advising throughout program
A supervised practicum devoted to literacy leadership and coaching
Continuous Massachusetts Department of Elementary and Secondary Education program approval and national accreditation for many years
Our program and faculty are committed to culturally responsive teaching, teaching English learners, and antiracist teaching practices. We are devoted to continuous improvement. Latest programmatic changes include a new course in MTSS (multi-tiered systems of supports) for PreK-12 students including teaching students with dyslexia. We are also adding a course in pedagogical methods of anti-racist teaching practices.

Two practica, one in clinical experience with younger and older learners and one devoted to literacy leadership and coaching. Practica are taught in candidates' home schools with no time off from existing teaching position.

Award winning faculty with years of experience in PreK-12 and in higher education and continuous course revision to meet new research-based teaching practices. We work to sustain excellent relationships with area school systems, principals, and literacy professionals.
Advance your Career with a Reading Specialist License
While many candidates choose to remain in the classroom to gain more experience before pursuing reading leadership positions, candidates who have chosen these roles after graduation and licensure, have been successful in obtaining them. Reading specialist licensure prepares candidates for professional positions as:
School-wide reading specialist
Literacy leader and literacy coach
Reading interventionist
ELA ILS (English Language Arts Instructional Leadership Specialist)
Literacy tutor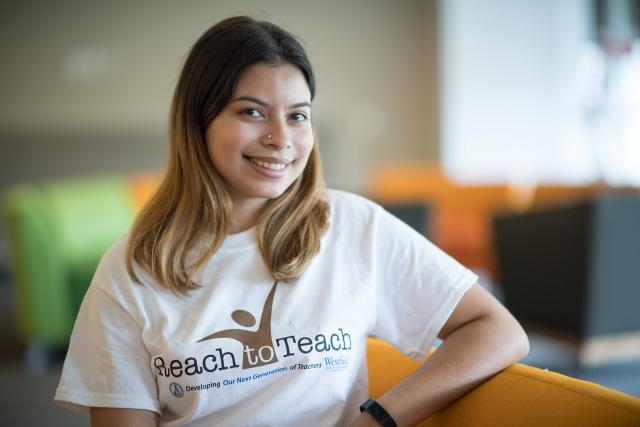 Requirements
M.Ed. Initial Licensure Programs

Westfield State University has a history and abiding commitment to preparing educators who serve the educational needs of prekindergarten through secondary school students in the Commonwealth of Massachusetts. Our teacher education programs embrace this vision, Education Leaders Building Inclusive Learning Communities, a vision grounded in our department's five foundational pillars: Critical Engagement with Diversity, Community Building, Social Justice, Scholarship, and Reflection.

Westfield State University teacher education programs are approved by the Massachusetts Department of Elementary and Secondary Education (DESE). Westfield is a member in good standing of the Association for Advancing Quality in Educator Preparation (AAQEP). Westfield State University was awarded full accreditation for seven years in June 2020. AAQEP also awarded our educator preparation program with a commendation for our work in anti-racist education.

Applicants for the M.Ed. initial licensure programs may be required to take additional courses and/or document professional experiences in the cognate area of the license, in addition to the courses required for the master's degree to ensure completion of the Massachusetts Subject Matter Knowledge (SMK) expectations.

Students who satisfactorily complete program requirements leading to a teaching license are recommended for licensure to the Massachusetts Department of Education. Program requirements include completion of all coursework and other requirements for a master's degree, passage of Massachusetts Tests for Educator Licensure (MTELs), a demonstrated ability to meet program dispositional standards, and successful completion of a practicum experience.

Advising for graduate students seeking an M.Ed. leading to an initial teaching license facilitates student progress in degree programs and offers an opportunity to design and to amend programs of study, acquire career advice and address topics of particular interest to students involved in graduate study for career advancement or professional development. Registration advising is offered in advance of the semester to assist with course choices appropriate for graduate programs. Programs of study constructed during the first semester of matriculation allow students to remain active participants in their course selection.
Program Description

The Reading Specialist, Initial, M.Ed. program is designed for licensed teachers in Early Childhood Education, Elementary Education, or Moderate Disabilities who desire initial licensure as a Reading Specialist.

For candidates who have taught for three years in the area of their initial teaching license (Early Childhood Education, Elementary Education, or Moderate Disabilities), and who have met the other requirements listed in licensure regulations, it will also lead to professional licensure in the area of the first teaching license.

Applicants to this 33-credit hour program must have:

Initial or Professional (Standard) Massachusetts classroom teaching license in one of the areas notes above; and
One year of employment or equivalent in the role covered by the license.

See Admission requirements for graduate programs.
A. Prerequisite coursework or experience

Content knowledge in the following areas must be documented in the student's previous academic record or professional experience. Any gaps in coverage must be fulfilled as determined by the student's advisor.

Introductory course in special education
Introductory course in multicultural education
Introductory course in computer applications
B.Required courses (24 credits)
C. Elective Course - 3 Credits

(choose one with advisor's approval from the list below) :
D. Practica - 6 Credits**

or
*Students who have already received the state SEI endorsement should enroll in EDUC 635 and not EDUC 631.** Seminar hours will be required in the practicum.
Additional Requirements

A passing score in the Reading Specialist MTEL, field 62, is required to advance to practicum. Although students may be allowed to apply for the practicum with a 2.8 GPA, a 3.0 GPA must be maintained to remain in the graduate program.

Students are required to successfully complete a written comprehensive examination to demonstrate mastery of knowledge gained in coursework and to relate concepts across the curriculum. The comprehensive exam may be taken after completing a minimum of nine non-practicum courses within the Master's program.

Students must satisfactorily complete program prerequisites as well as EDUC 0648 , EDUC 0656 , and EDUC 0657 before enrolling in Practicum I, and Practicum I is a prerequisite for Practicum II.
We build a community of leaders.
We offer high-quality academics, unique learning opportunities, and a gorgeous campus—and we have small classes, accessible faculty, and one-on-one support. 
You'll join fellow motivated students ready to make the most of the graduate education experience through active participation. Become part of a caring and committed community that understands and embraces the bridge between academic study and civic responsibility.
Longstanding

relationships and collaboration with area schools

New

course on dyslexia with in an MTSS framework

Responsive

to and collaborative with DESE regulations and initiatives
Accessible faculty and personalized attention
As a reading specialist student at Westfield State University, you'll benefit from the expertise of our faculty. You will receive one-on-one, specialized attention to help you succeed and meet your academic and professional preparation goals. Plus, you'll have the opportunity to work and study alongside your professors, giving you a unique first-hand learning experience.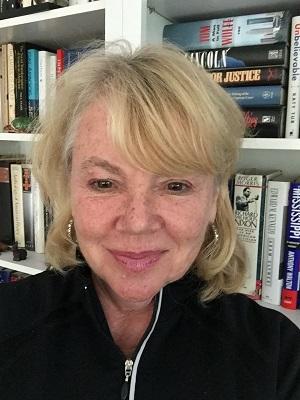 Frequently Asked Questions
Is the program aligned with up-to-date research-based and scientific methods of assessment and instruction in literacy?

Yes, we are devoted to continuous improvement and are routinely evaluated by the MA DESE and our national accrediting agency to meet changing standards of excellence. We are devoted to evidence-based, scientific methods of assessment and instruction in literacy including phonemic awareness, phonics and other word analysis strategies, morphemic analysis, spelling, fluency, vocabulary, comprehension and writing.
How long will it take me to complete the Master's degree?

This varies, most students take 3-4 years while teaching full-time. The program includes eleven 3-credit courses (33 credits) including the two practica.
When are the classes offered and is there flexibility?

Classes are offered late afternoon-early evening and in summer sessions. Most courses are taught using a hybrid model including a combination of on-campus, remote synchronous, and asynchronous online modalities.
Will I need to take any time off to complete the practica?

No, candidates complete the pre-practica and the two practica while maintaining their full-time teaching positions.
Will I know enough to be prepared to pass the MTEL in Reading Specialist, field 62. What if I do not pass the MTEL?

All courses are aligned with Massachusetts Subject Matter Knowledge standards that are assessed on MTEL Field 62. We also offer free MTEL preparation. Most students pass the MTEL on their first try, but they may retake the test as often as necessary. If a student wishes to continue in the program without passing the MTEL, a reading master's is granted without licensure. Students may return at anytime if they subsequently pass the MTEL to complete the practica and obtain a license.
What if I want to accelerate or slow down for a personal need?

This is possible with the advisement and counseling of the program chair.
If I obtain a Reading Specialist license, am I expected to move into a Reading Specialist position right away?

No, in fact most of our candidates choose to wait until they have sufficient experience in classroom or special education teaching before they accept a reading specialist position. The license activates at that time. A few candidates have chosen to pursue and obtain a reading position immediately after they complete their reading master's degree so this is possible.
Can I take a course without enrolling into the program?

Yes, students can take up to two courses (six credits) non-matriculated prior to matriculating into the program. Financial aid is not available for non-matriculated courses and cost can be found on our tuition and fees page. If you are interested in taking non-matriculated courses please contact the Registrar at registrar@westfield.ma.edu or 413-579-3200 for assistance.

For students interested in taking more than six credits non-matriculated and will not be applying the credits to a degree additional credits may be taken by completing the professional development waiver.
Request Information
Ready to get started? Take the next step to advance your career today!