Supporting Our Schools Scholarship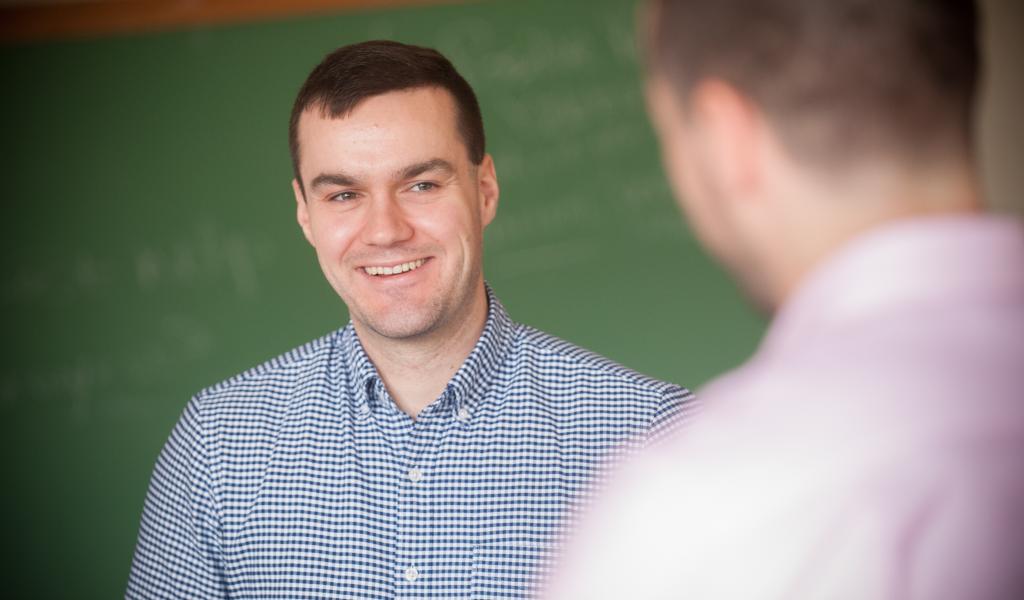 Founded by education and social reformer Horace Mann in 1839, Westfield State University has a long and rich history in educating teachers and school personnel. With this dedication and consistency in our background, Graduate and Continuing Education established the Supporting Our Schools Scholarship (S.O.S.). This scholarship recognizes and rewards the accomplishments of those individuals pursuing a career as school personnel, specifically those intending to become teachers and guidance counselors.
 
Eligibility
Eligible applicants are those applying for admission to the Westfield State University programs listed below:
Master of Education with licensure
Master of Arts in Counseling, School Counseling & Adjustment Counseling concentrations
Master of Arts in English with licensure
In order to be considered for the scholarship, an applicant must be a new student entering one of the eligible programs and submit a complete scholarship application by the respective deadline. A complete scholarship application will consist of a completed online application, complete admissions file, and three completed short essay answers. Incomplete applications will not be considered. Students may apply to the scholarship without having been accepted into the respective graduate program(s); however, to receive the scholarship, students must be accepted, enroll, and attend one of the qualifying Westfield State University programs.
The S.O.S. scholarship can only be used towards tuition and fees. Students must remain in their academic program and in good academic standing to remain eligible for the scholarship. Recipients must also remain enrolled in, and complete, 3 or more credits during the fall and spring semesters and cannot have their tuition and fees waived by another source (assistantship, employer, etc.). Scholarship awards may be adjusted based on upon credits enrolled in each semester. No refunds will be given on S.O.S. scholarship monies.
Deadline and Decision Process
The deadline to submit completed scholarship application materials for Fall 2022 is August 1, 2022.
Once the scholarship application deadline has closed, the S.O.S. Scholarship Committee will review the scholarship applications, select and notify the individual scholarship recipients. Scholarships will be awarded up to $2,000.
Instructions to Apply
Complete the online application below and answer the following three short essay questions.
Describe how a degree from Westfield State University will help you change concerning issues within the K-12 system?
Tell us about a challenge you have faced (personally, professionally, or academically) and how you went about facing and/or overcoming that challenge?
DESE's current initiatives focus on promoting diversity as well as equitable student access and outcomes. How will you practice these initiatives in your career? Discuss your commitment to aiding members of vulnerable populations.
The answers to the essay questions will be considered a writing sample that demonstrates the applicants' ability to express themselves clearly and professionally.
Terms and Conditions
All submitted scholarship applications and materials become the property of Graduate and Continuing Education and cannot be returned to applicants or submitted to other parties for further use.
By submitting an application and accepting the scholarship, the recipient agrees to have their photograph taken (at a scheduled appointment) and used for future marketing purposes (e.g. program inserts, semester catalogs, advertisements, etc.)